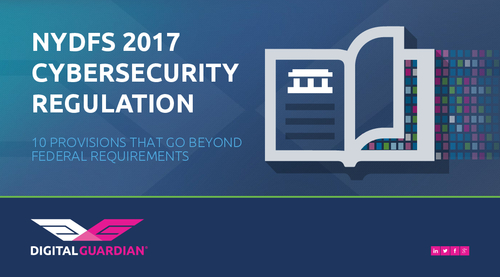 New cybersecurity requirements for organizations regulated by the New York State Department of Financial Services (NYDFS) went into effect March 1, 2017. The new regulation will be felt far beyond the state of New York and will likely become the baseline standard for the financial services industry.
Download this eBook and find:
Clear explanations of the 10 provisions that go beyond federal cybersecurity requirements;
A compliance timeline for all 18 provisions;
How Digital Guardian can help;
Financial services case studies.