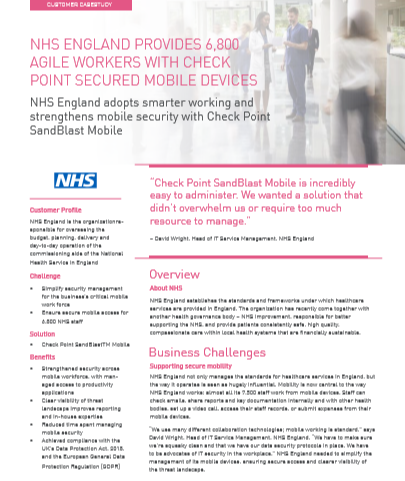 NHS England not only manages the standards for healthcare services in England, but the way it operates is seen as hugely influential. Mobility is central to the way NHS England works: almost all its 7,500 staff work from mobile devices. Staff checks emails, shares reports and key documentation internally and with other health bodies, they set up a video calls, access their staff records, or submit expenses from their mobile devices.
NHS England wanted to simplify the management of mobile devices, ensuring secure access and clearer visibility of the threat landscape.
This case study report will provide you insights into how NHS England strengthened their mobile device security and ensured their data security protocols were in place.