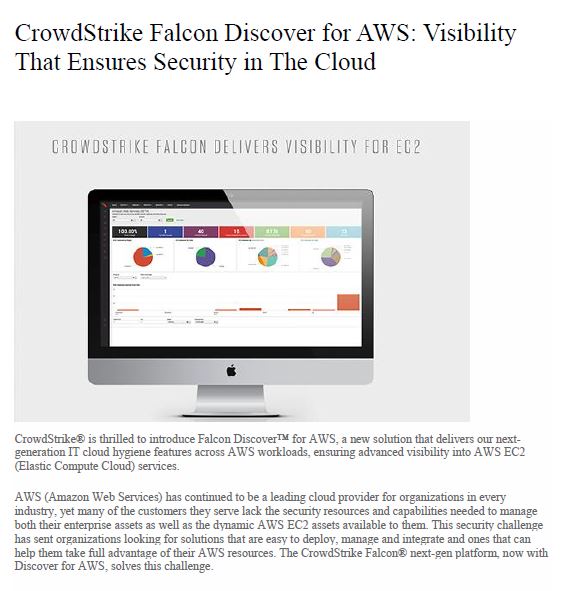 CrowdStrike® is thrilled to introduce Falcon Discover™ for AWS, a new solution that delivers our next-generation IT cloud hygiene features across AWS workloads, ensuring advanced visibility into AWS EC2 (Elastic Compute Cloud) services.
AWS (Amazon Web Services) has continued to be a leading cloud provider for organizations in every industry, yet many of the customers they serve lack the security resources and capabilities needed to manage both their enterprise assets as well as the dynamic AWS EC2 assets available to them. This security challenge has sent organizations looking for solutions that are easy to deploy, manage and integrate and ones that can help them take full advantage of their AWS resources.
Download this whitepaper to learn more about how you can:
Identify security gaps with comprehensive and consistent visibility;
Prioritize detections for faster and more effective response
Ensure consistent security across hybrid environments.