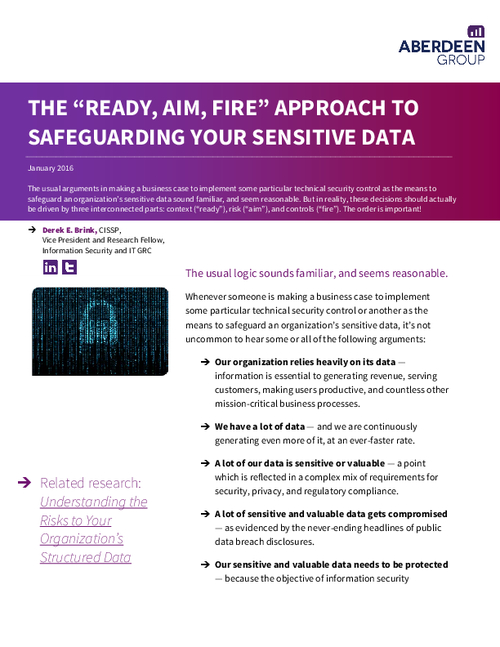 The usual arguments in making a business case to implement some particular technical security control as the means to safeguard an organization's sensitive data sound familiar and seem reasonable. However, in reality, these decisions should actually be driven by three interconnected parts: context, risk and controls.
Download this white paper to explore:
Context - using capture logs are great to provide half the story, but without looking across all logs, what's actually happening isn't clear;
Risk - looking into what data actually has value on its own, in relation to other data, or the business it supports;
Controls - policies are important, but not enough.
Taking a good, hard look at your data can reveal where true security gaps lie.