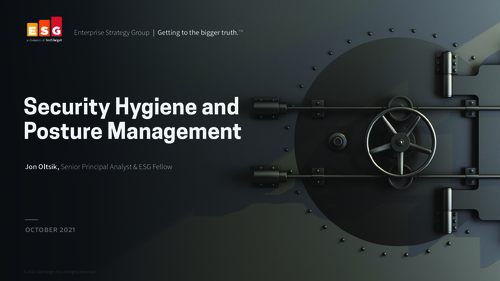 Cloud computing is experiencing accelerated growth. So is the number of remote users and the types of devices. It all adds up to a complex, expanding attack surface with increased cybersecurity risks, and adversaries are constantly thinking of new ways to attack. Now more than ever, SecOps teams need to ensure they're taking steps to create ideal security hygiene and defend against cyberthreats.
Enterprise Strategy Group (ESG) has surveyed IT and cybersecurity professionals throughout North America to understand how they approach posture management in today's challenging environment. This e-brief will share these findings, along with a discussion on coverage gaps, efficacy testing and important steps to achieving security hygiene.
Take advantage of these insights. Download the "Security Hygiene and Posture Management" e-brief by ESG.