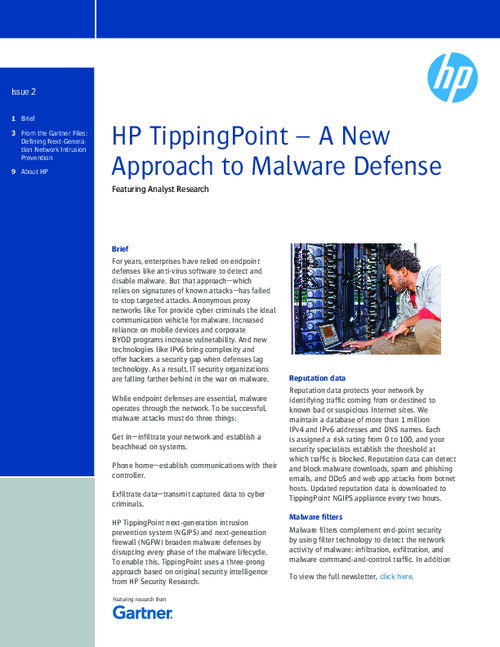 Businesses have relied on endpoint defenses like anti-virus software for protection against malware. But while endpoint defenses are necessary, the headlines show they are not sufficient. Rather than relying on endpoint security alone, Gartner recommends businesses balance their investment across all four phases of the Gartner adaptive security architecture: predict, prevent, detect, and respond.
HP TippingPoint complements anti-virus defenses with a three-prong approach that detects and disrupts the malware lifecycle.
Learn how TippingPoint applies:
Reputation data - to detect communications with suspect internet sites;
Malware filters - the detect malware network activity;
Vulnerability filters - to detect threats targeting known software vulnerabilities.