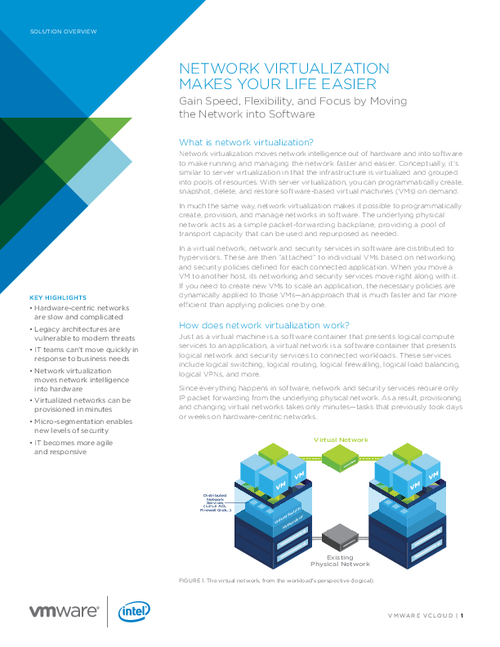 Hardware-centric networks are not able to keep up with the demands of business today, not to mention the growing security threats that exist. Read this solution overview to discover how implementing a network virtualization solution for your business will make your life easier.
Enable networking and security at the speed of software while building data center agility with network virtualization on industry standard Intel® Xeon® processor based server architecture.
VMware and Intel enable IT organizations to realize a digital transformation and deliver IT infrastructure and application services with the speed and agility to support business innovation and growth while optimizing TCO and improving resource utilization.