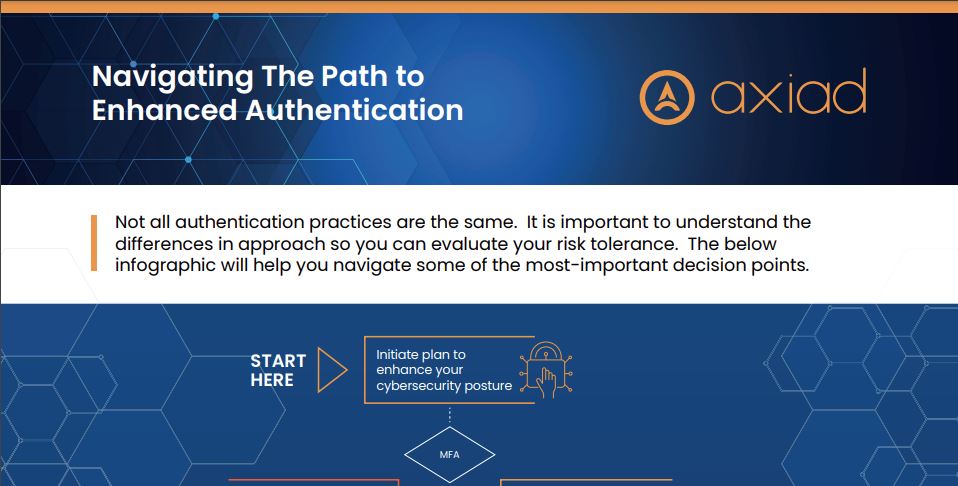 Conventional wisdom now suggests that fine tuning authentication is an important step in protecting your organization. On the surface, this sounds simple. Yet, the reality is much more complex with a myriad of systems and methodologies. How do you decide what steps to take next?
Download the "Navigating the Path to Enhanced Authentication" infographic to:
Learn more about the various authentication options available;
Weigh the pros and cons of your current strategy;
Determine the best path forward.