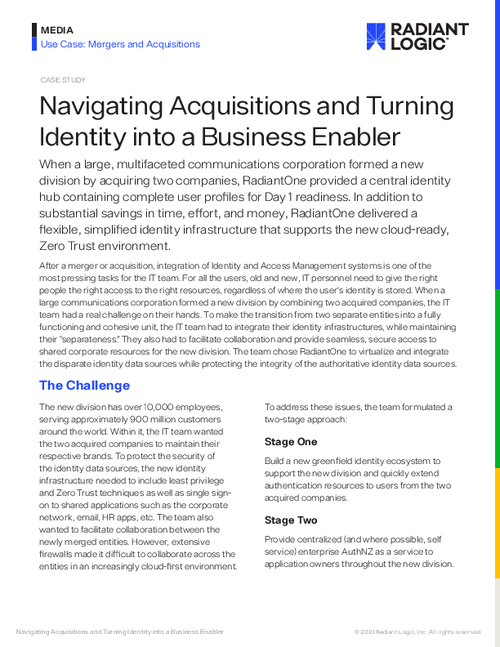 After a merger or acquisition, integration of Identity and Access Management systems is one of the most pressing tasks for the IT team. For all the users, old and new, IT personnel need to give the right people the right access to the right resources, regardless of where the user's identity is stored. When a large communications corporation formed a new division by combining two acquired companies, the IT team had a real challenge on their hands.
To make the transition from two separate entities into a fully functioning and cohesive unit, the IT team had to integrate their identity infrastructures, while maintaining their "separateness." They also had to facilitate collaboration and provide seamless, secure access to shared corporate resources for the new division.
You'll learn how they accomplished:
800 enterprise applications migrated/deprecated from legacy authentication services within the acquired companies within two years;
Standard enterprise authorization management processes for security groups across the new division's directories;
An enterprise authentication and authorization system well positioned for "cloud-first" while still supporting go-forward on-prem services.