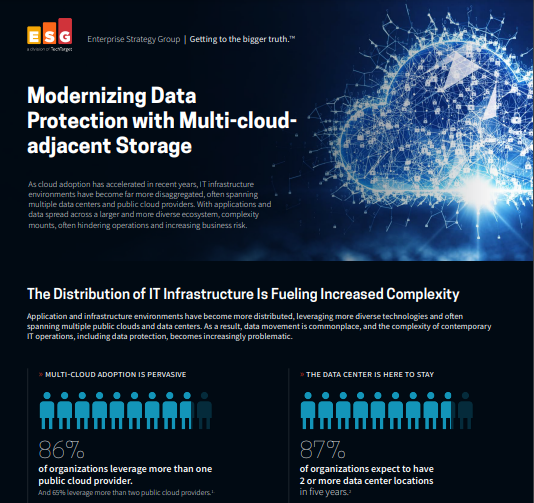 Application and infrastructure environments have become more distributed, leveraging more diverse technologies and often spanning multiple public clouds and data centers. As a result, data movement is commonplace, and the complexity of contemporary IT operations, including data protection, becomes increasingly problematic.
Download this guide to learn:
Why multi-cloud data protection strategy Is essential;
The greatest challenges organizations face when using multiple cloud service providers;
Benefits of multi-cloud-adjacent storage.