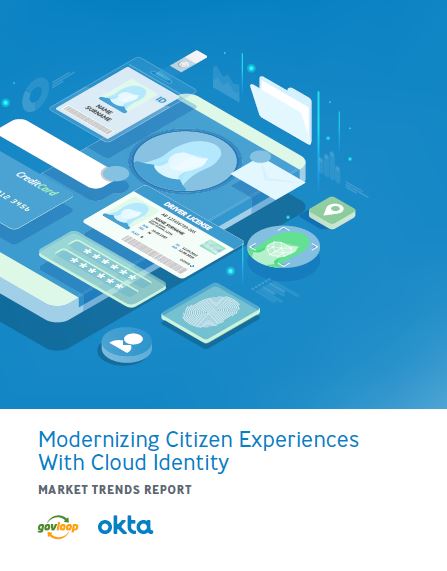 The explosion of devices and communication channels in recent years presents government with a serious dilemma: How do agencies interact with citizens who increasingly rely on smartphones and tablets for public services? Currently, many agencies use outdated technology for their customer identity and access management (CIAM) needs. Fortunately, cloud computing can modernize an agency's CIAM offerings. This new report explores how agencies can strengthen their CIAM programs, with a focus on the four capability pillars of a modern CIAM approach.
Download your free copy of the report to explore:
The customer identity and access management (CIAM) timeline.
The challenge posed by inadequate CIAM and best practices for improving it with cloud.
How cloud helped the Directorate of Defense Trade Controls modernize their CIAM.