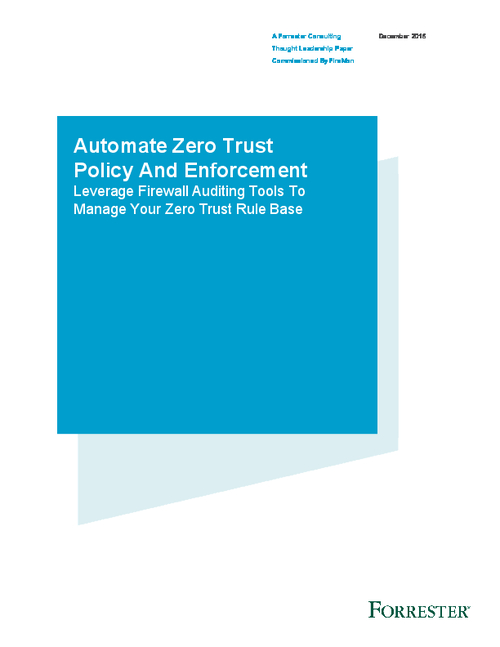 Building a Zero Trust (ZT) network where security permeates the entire digital ecosystem, rather than assuming an internal trusted network and managing an external untrusted network, has become paramount. Forrester advocates that Next-generation firewalls (NGFWs) are critical to architecting a ZT network, but the additional security benefits they offer come with added complexity. Many organizations fail to recognize the importance of having another tool in their ZT network arsenals: firewall management and configuration auditing solutions.
Firewall management and configuration auditing solutions save IT organizations a lot of time. In comparing respondents who have adopted a firewall auditing solution with those who have not, it's found that solution users can address routine requests like rule changes and major issues like security breaches much faster than nonusers.
Download this thought leadership Forrester report which explores:
Why firms that manually audit their firewalls face more challenges than those that use a solution;
Why solution users reap more benefits than nonusers expect;
How configuration auditing solutions increase productivity and boost network performance.