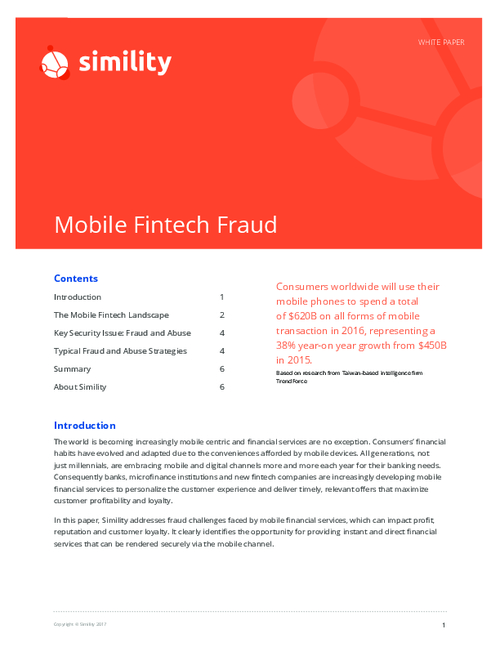 The exponential growth of smartphone ownership has resulted in an increase in demand for mobile-based banking services. Unavailability of traditional banking channels like ATMs and branches and high mobile internet adoption have fueled the growing need for mobile banking. More and more, people are using mobile banking first to check their account balance or transfer money between bank accounts. Consumers' financial habits have evolved and adapted due to the conveniences afforded by mobile devices.
Take a look at our latest white paper to learn more about:
The mobile fintech landscape;
Key security issues, including spelling out strategies to combat fraud;
The increasing development of mobile financial services to enhance UX and maximize profitability and loyalty.