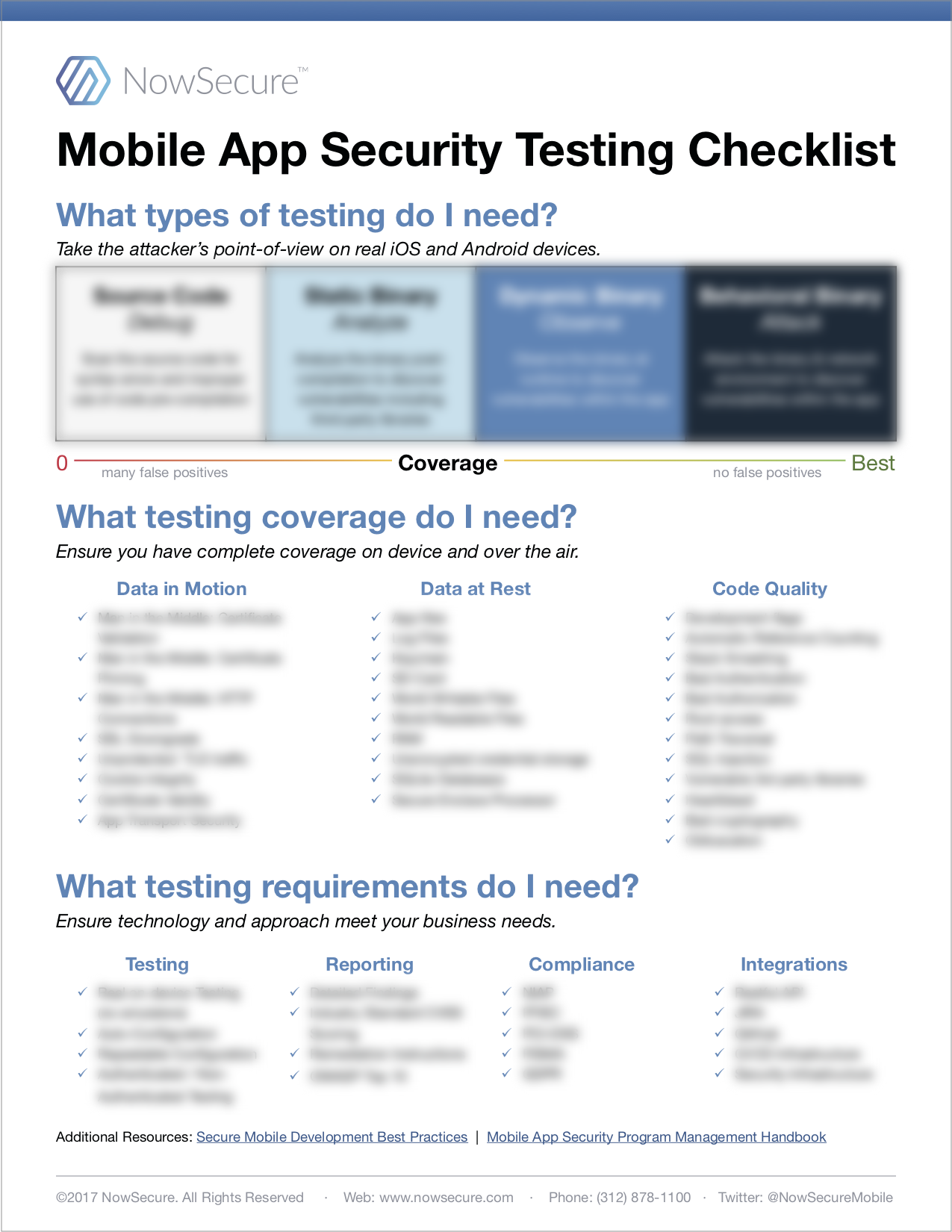 A complete list of mobile app security testing requirements, right at your fingertips.
Download this white paper and to learn more about covering your bases with the answer to these three key questions:
What types of testing are necessary?
What are all the areas of coverage?
What additional requirements does our organization need?