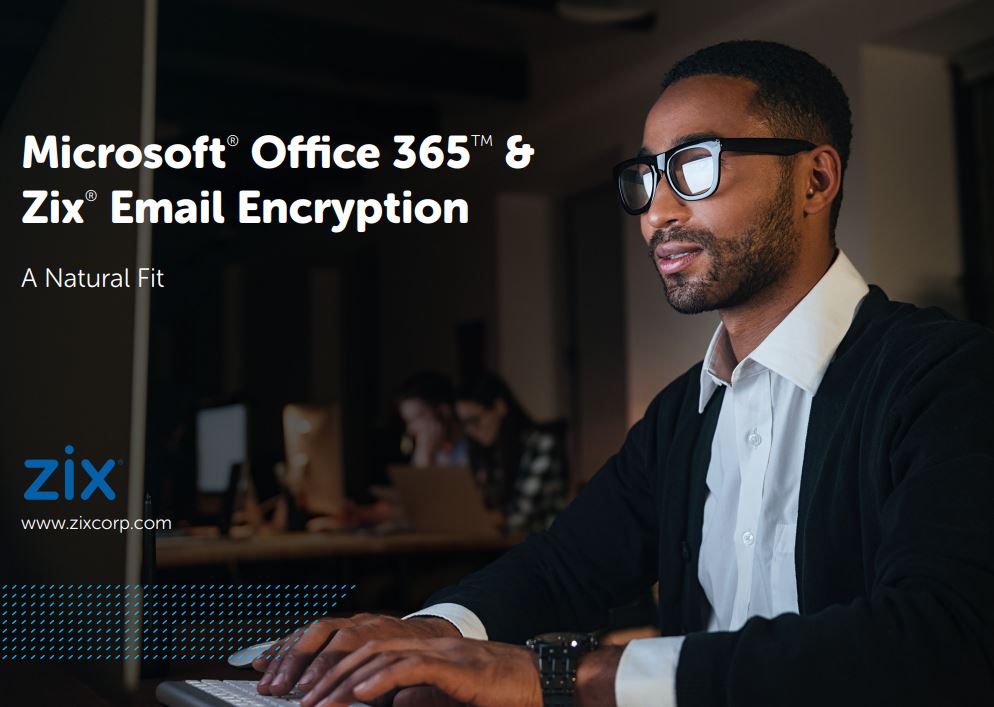 Organizations looking to ensure the success of their Office 365 migration carefully plan to reduce risk. While this transition can yield significant cost and time savings, the lack of options for email encryption is a real limitation. Integrating your Office 365 environment with ZixEncrypt combines the benefits of cloud hosted email with Zix's leading, easy to use email encryption.
Download this eBook to discover:
Why email encryption shouldn't be overlooked when transitioning to the cloud;
The benefits of deploying an encryption solution with Office 365;
How Zix integrates seamlessly with Office 365.