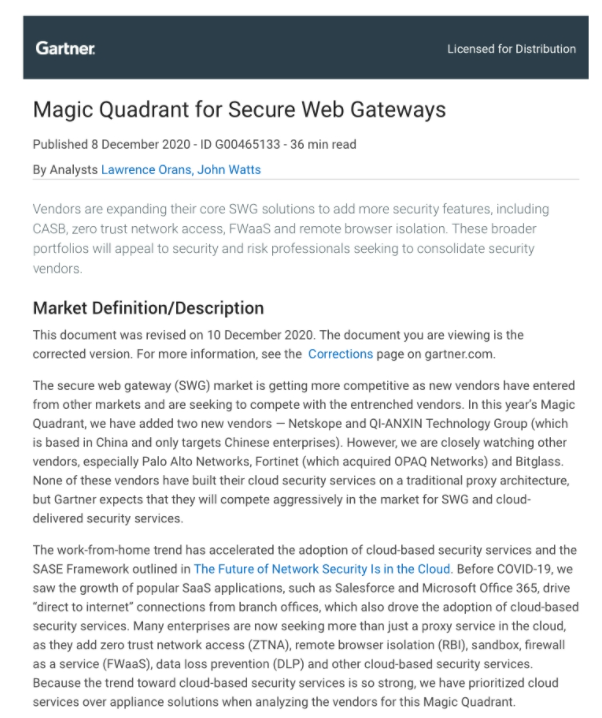 Menlo Security Named a Visionary in Gartner's 2020 Magic Quadrant for Secure Web Gateways (SWG).
The Menlo Security Cloud Platform offers customers the ability to scale and isolate all web traffic. Unlike the alternatives, Menlo is powered by its patented isolation technology and that empowers enterprises to embrace a Secure Cloud Transformation Menlo's global cloud-native architecture elastically auto-scales security and throughput for the seamless on-demand growth of global users, devices, and applications.
Download your copy of the Gartner 2020 report to learn how Menlo Security helps companies secure people at work and why we believe we are a good choice for enterprises with a high priority on security.