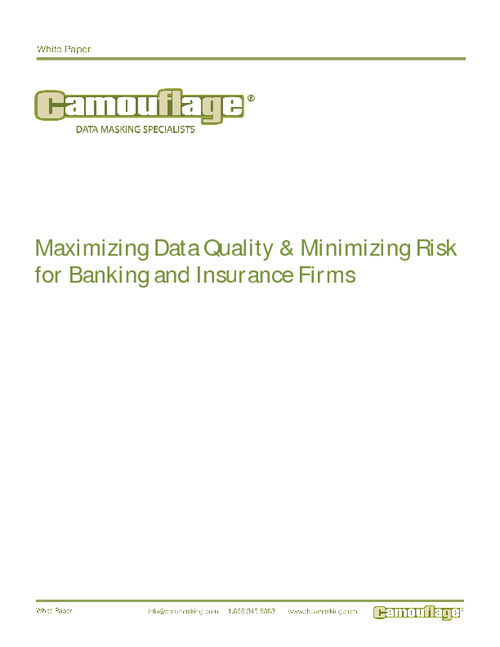 Does your organization use real customer profiles and statistics to drive marketing efforts or real employee data for salary/benefit analysis? Is your organization conducting one of these or other critical business activities that require data analysis? While these activities are critical to organizational success, they can put your organization at risk for a data breach. Camouflage Secure Analytics maintains the data's original statistical properties, allowing for effective research, testing, and development while limiting the risk of disclosure of personally identifiable information. Give clearance for necessary business activities to proceed and rest assured that your sensitive data is protected.
Traditional security measures - firewalls, passwords, and encryption - are not enough to effectively protect against the threat of data breach.


Learn how an optimal data security solution will allow for effective usage of your organization's data while protecting sensitive information and allowing you to operate in compliance with GLB and SOX.


See how Camouflage Secure Analytics uses data shuffling to de-identify data, while maintaining the statistical properties of the original data set.