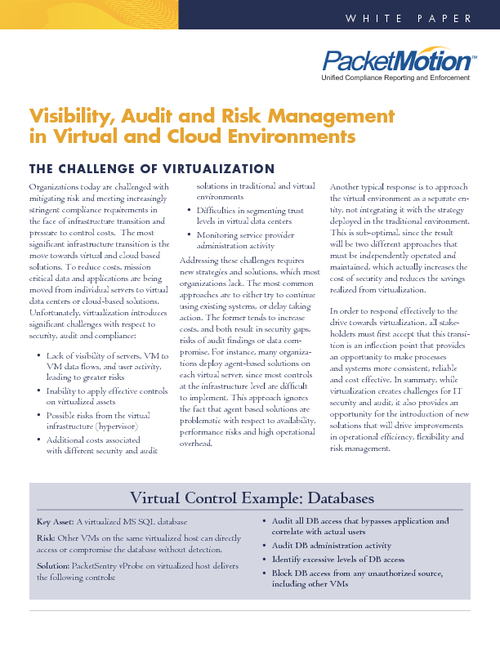 How can organizations best mitigate risk and meet increasingly stringent compliance requirements in the face of infrastructure transition and pressure to control costs? The answer: Virtual and cloud-based solutions. Unfortunately, these solutions introduce significant challenges with respect to security, audit and compliance.
Learn how PacketSentry addresses these challenges -- without needing to tie into your hypervisors, or install multiple point solutions. Read this white paper to learn more about how to:
Gain visibility into virtual servers, VM to VM data flows, and VM user activity;
Control databases, file shares and high-risk users in virtual and cloud environments;
Segment virtual machines to secure critical assets.