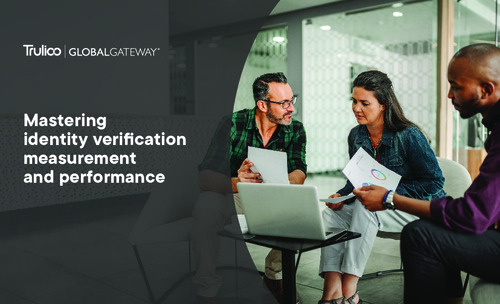 More than ever before, there's a much larger reliance on conducting our business and personal lives digitally. Consumers and businesses embracing digital-only services, product delivery and work has resulted in increased fraud and identity theft.
As bad actors continue to expose weaknesses in new digital applications and exploit the people using them, businesses must ensure the security and privacy of customers when accessing their digital platforms.
With the need for more rigorous and strategic approaches, this resource explores the concept of measurement in identity verification beyond the traditional cost perspective. To measure the true business impact of identity verification through the lens of a more holistic approach, aspects you'll learn about include:
How consumer perspectives play a role in identity verification measurement
What it means to dig deeper into fraud data, and why there's a need for trust and a new approach to measuring compliance
Using data and insights to optimize identity verification processes for a world-class onboarding process.