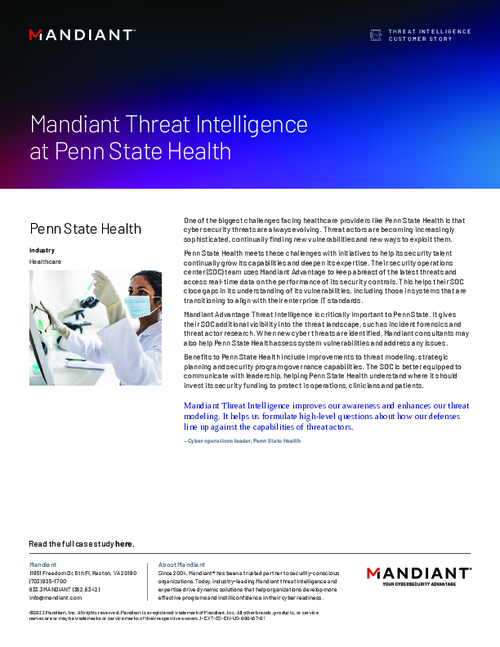 One of the biggest challenges facing healthcare providers like Penn State Health is that cyber security threats are always evolving. Threat actors are becoming increasingly sophisticated, continually finding new vulnerabilities and new ways to exploit them.
Download this case study to learn how to:
Keep ahead of the latest threats;
Access real-time data on the performance of your SOC team's security controls;
Give your SOC additional visibility into the threat landscape, such as incident forensics and threat actor research.