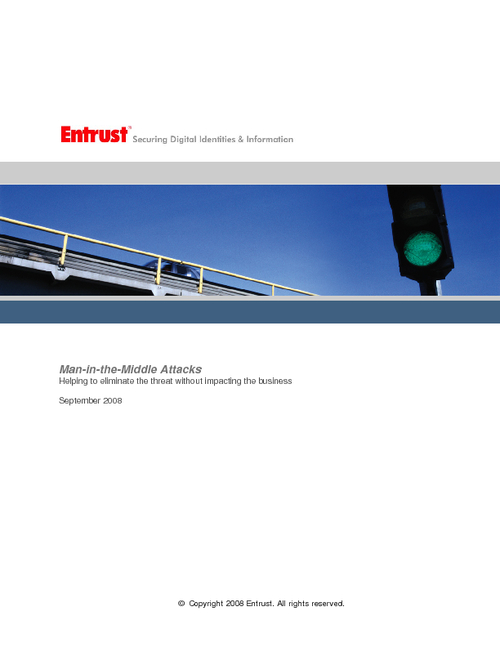 A sophisticated type of phishing, man-in-the-middle attacks occur when an attacker attempts to intercept communications between two parties, such as a customer and a financial organization, without their knowledge. By doing so, the attacker becomes "the man in the middle." Both parties are unaware of the attacker's presence. So, acting as a proxy, the attacker can both review and manipulate the contents of the messages he is relaying between the two parties.
This White paper discusses:
What exactly is the man-in-the-middle threat


How a versatile authentication platform, as part of a defense-in-depth strategy, can be used to combat the man-in-the-middle threat.