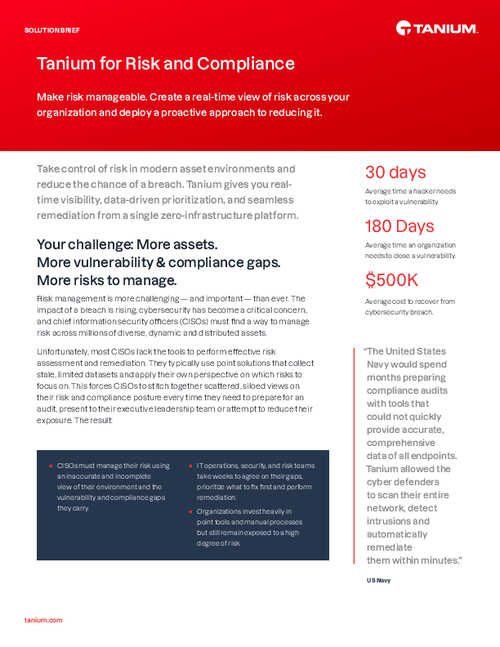 The impact of a breach is rising which makes cybersecurity as a critical concern, and the CISOs are looking for a way to manage risk across millions of diverse, dynamic and distributed assets.
See Also: Webinar | The Future of Adaptive Authentication in Financial Services
Unfortunately, most CISOs lack the tools to perform effective risk assessment and remediation. This forces CISOs to stitch together scattered, siloed views on their risk and compliance posture every time they need to prepare for an audit, present to their executive leadership team or attempt to reduce their exposure.
Read this article and learn:
How to maintain an accurate picture of all endpoint risk in your environment
Remediate your risks across your entire environment as soon as you find them
Turn risk into a knowable and solvable problem in your organization