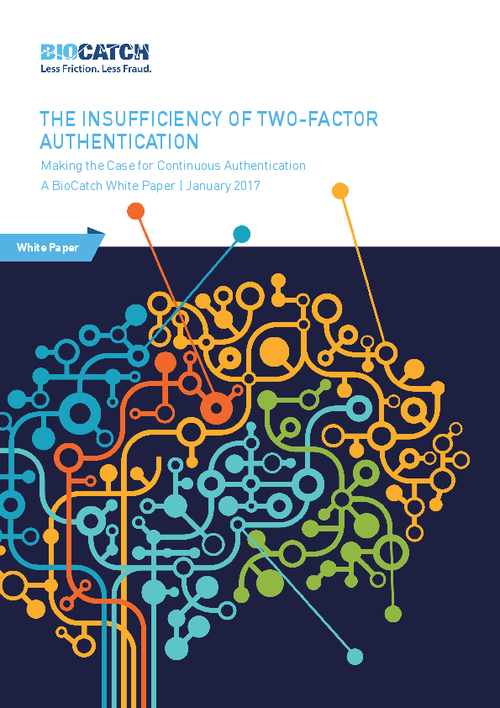 Most organizations that enable users to perform online transactions have implemented security measures to address fraud. Currently, one of the most common safeguards used in a wide array of products/services is two-factor authentication (2FA).
In recent years, 2FA has become employed by global tech leaders like Google, Skype, LinkedIn, PayPal, Apple, Facebook and many others. However, recent studies on data breaches during 2016, including analysis from the National Institute of Standards and Technology (NIST) indicate that this method is not secure enough to combat online fraud and malicious cyber-activity.
Download this report which elaborates on:
The promise of behavioral biometrics/continuous authentication;
Actual fraud cases, cost and transactional figures;
Making your own case for employing continuous authentication for preventing online fraud.