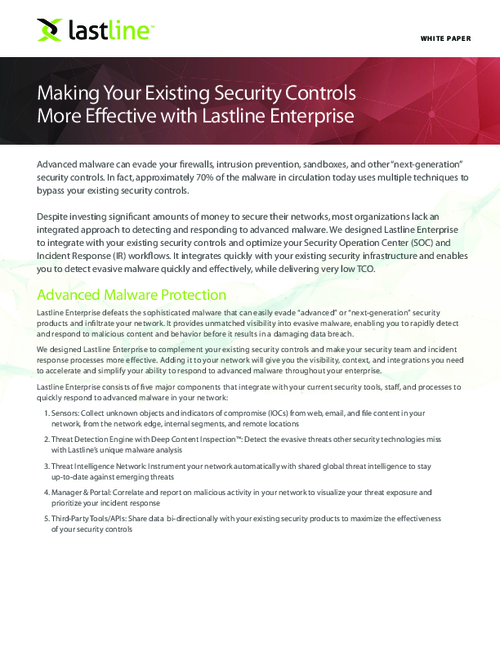 It can be incredibly disruptive and time-consuming to add new security technologies to your network. However, it is vital to continue to advance your organization's ability to detect and respond to advanced malware - especially malware that evades other "advanced" security tools like sandboxes and NGFWs.
Fortunately, Lastline Enterprise was engineered to integrate quickly into your existing security controls and processes, delivering unmatched protection, few false positives, low TCO and bi-directional data integration. Adding it to your network will quickly give you the visibility and context you need to protect your network from advanced malware.
Download this whitepaper to learn:
How Lastline Enterprise rapidly detects and responds to malicious content and behavior before it results in a damaging data breach;
How it integrates bi-directionally with existing security tools and detects threats that other tools miss;
How it collects and extracts unknown objects from across your network (such as web traffic, email, and file sharing).