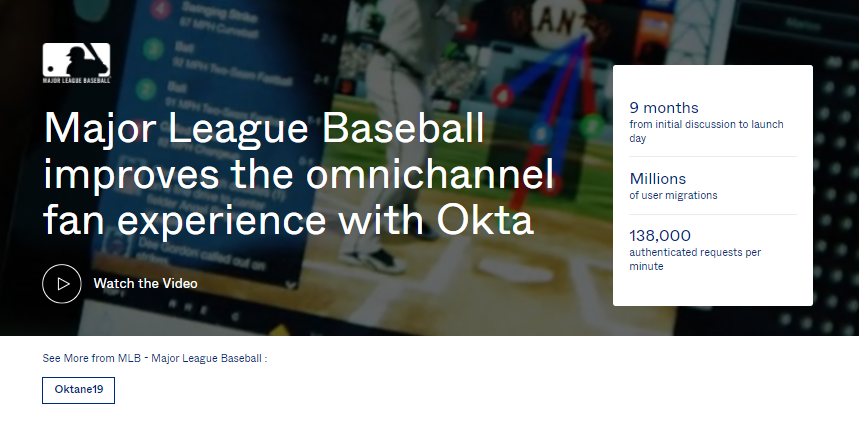 30 clubs, millions of fans. The MLB fan experience is changing. No longer restricted to ballparks and television, fans are consuming and engaging with baseball through a variety of technologies, including mobile devices, live-streaming, and ballpark apps.
With its many digital offerings, MLB wanted to better engage fans and encourage them to consume content frequently and at their convenience. The organization decided to modernize its consumer platform to provide a streamlined, frictionless omni-channel experience that could scale to meet the demands of millions of users.
The new platform launched smoothly on Opening Day 2019. Consumers enjoyed the easier-to-use platform and MLB received new insight into fan engagement behaviors. Bolstered by this success, MLB and Okta continue to work together to add more features and services.