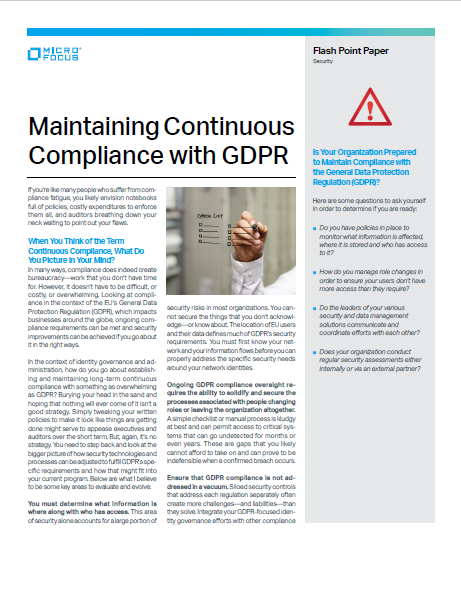 In many ways compliance creates bureaucracy, but it doesn't need to be difficult. It is possible to maintain continual GDPR compliance without many of the headaches if done in the right ways.
Ongoing GDPR compliance oversight requires the ability to solidify and secure the processes associated with people changing roles or leaving the organization altogether.
Download this whitepaper to learn more about:
Establishing long term GDPR compliance;
Utilizing PAM to meet security requirements;
Avoiding compliance fatigue.