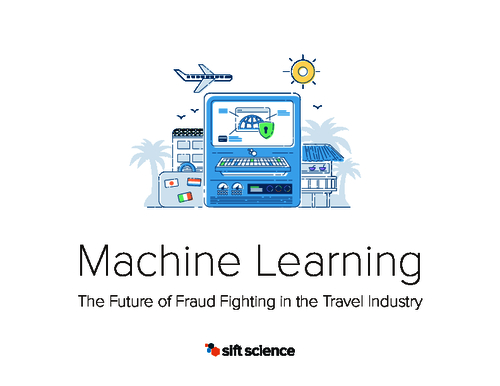 A travel company that sells online undoubtedly encountered the flip side of enabling convenient and engaging features like last-minute bookings and streamlined checkout. Fraud and abuse threaten to run rampant.
If you mistakenly allow a bad actor to buy something, create a fake account, or compromise a good user's account, the repercussions to your business can be devastating. The bottom line: the travel industry is evolving, and market-leading companies must invest in digital trust to stay ahead, attract new customers, and retain existing customers.
And what is the technology that powers digital trust? Machine learning.
Download this eBook to learn more about:
The top challenges of fighting fraud;
The role machine learning plays in protecting the travel industry;
The traditional tactics used to tackle fraud.