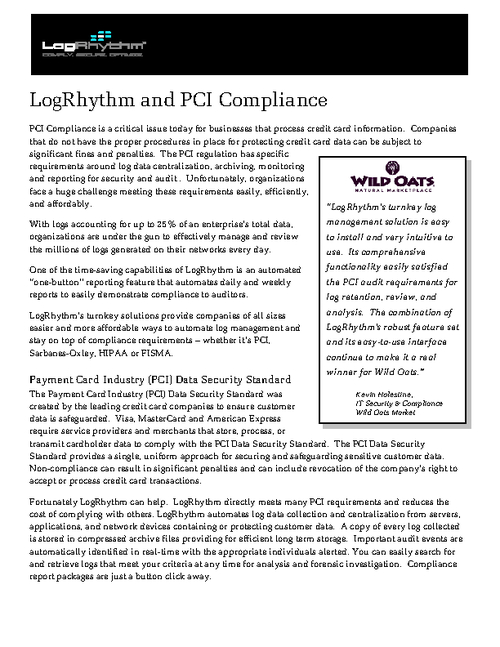 The PCI regulation has specific requirements around log data centralization, archiving, monitoring and reporting for security and auditing. Unfortunately organizations face a huge challenge meeting these requirements easily, efficiently and affordably.
There are over eighteen distinct requirements related to log management within the PCI standard. This white paper provides clear and succinct references to those requirements and concrete steps you can take to comply. The paper includes a "quick reference" table that specifies the various requirements in Sections 1, 5, 10 and 11 related to log management and file integrity monitoring.
If you are responsible for ensuring PCI compliance and have not yet fully addressed the log management challenge, this white paper will empower you with a concise, easy-to-understand road map to compliance.