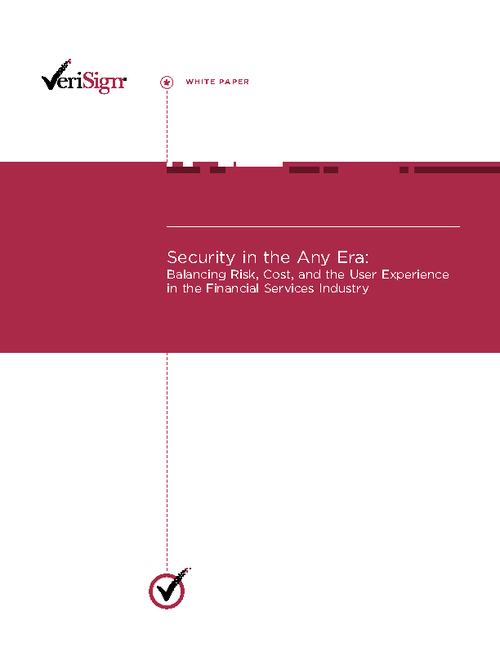 With consumers demanding 24/7 access to financial accounts and information, balancing customer desires for convenience with the need for solid protection is a difficult task. However, VeriSign Layered Security offers an effective option to serve both fronts. Learn how you can:
• Reduce complexity by integrating new technologies needed to accommodate growth.
• Protect your consumers against identity theft with cost-effective security without restricting usability.
• Learn how to protect your brand with early warning systems to detect and thwart fraud attempts.
• Use intelligence-gathering and threat-analysis to address network vulnerabilities in their full context.