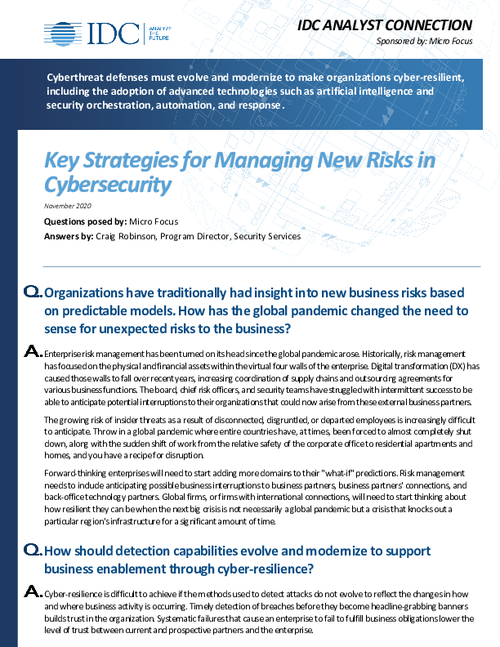 The decimation of the traditional network perimeter by the new "work anywhere at any time" reality has caused CISOs to start looking at how they can architect their networks and applications to match reality. Implementation of zero trust architectures is becoming the answer. The underlying principle of ZT is that the corporate local area network is treated as though it were outside the corporate firewall.
Download this report and learn:
How detection capabilities should evolve and modernize to support business enablement through cyber-resilience;
What detection elements organizations need in the age of an identity-centric perimeter;
Why risk management needs to include anticipating possible business interruptions to partners, partners' connections, and back-office technology.