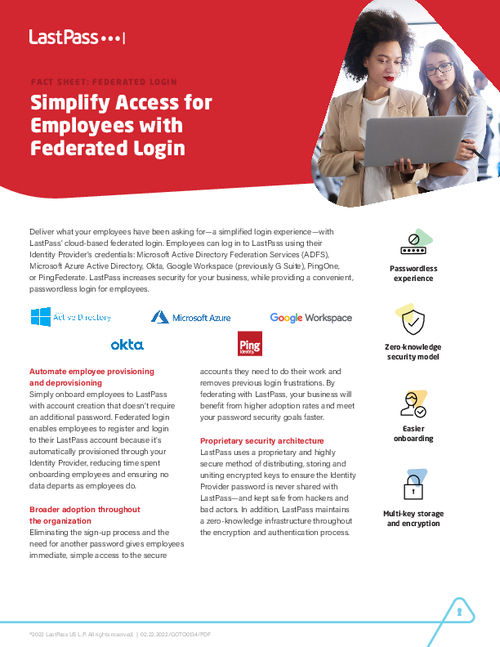 In contrast with other approaches, LastPass's Federated Login has a zero-knowledge infrastructure, which means that neither party – neither LastPass nor your IDP – possesses enough information to be able to access a user's vault.
Instead, LastPass generates special credentials for a federated login and divides it into multiple keys, all of which are stored separately. The keys are only combined on the user's device once the user's identity has been verified.
Establish a federated login between your identity provider and LastPass to automate and scale password management – without adding another password for employees to remember and manage.