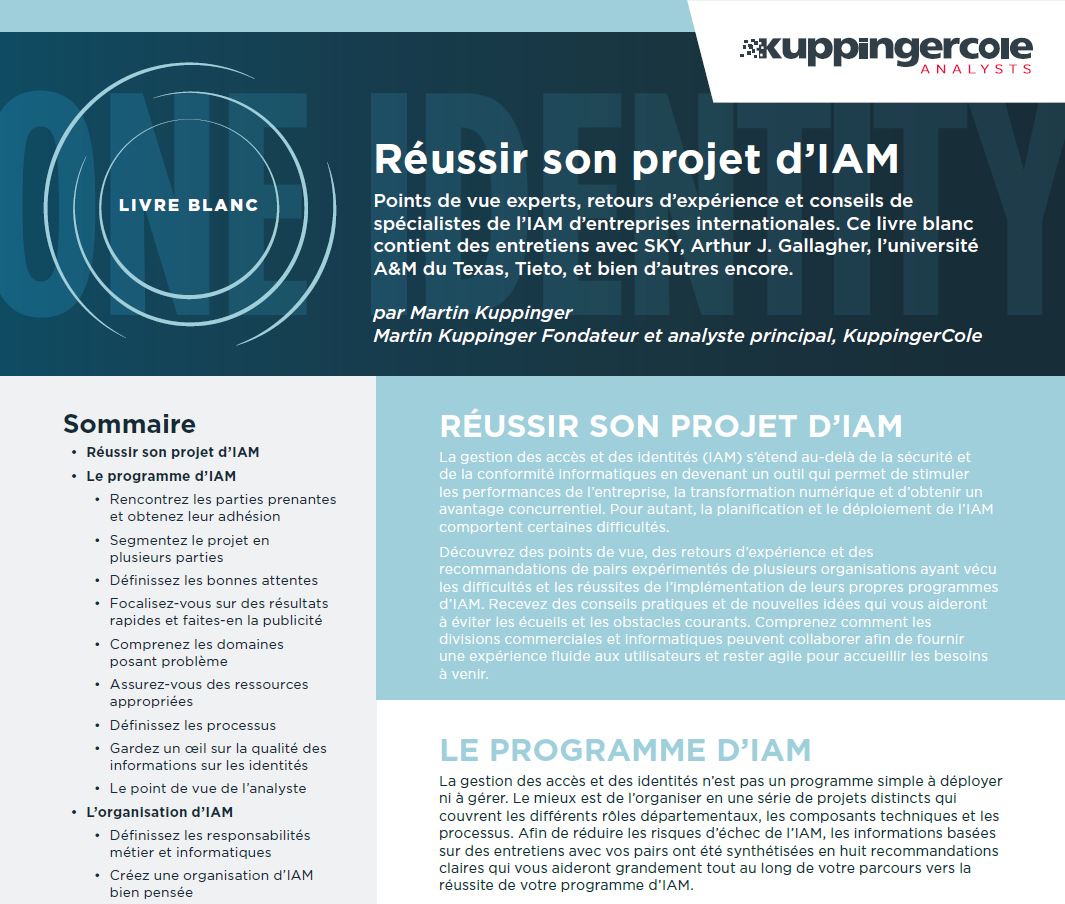 Identity and Access Management (IAM) is moving beyond IT security and compliance to become a valuable enabler that drives business performance, digital transformation and competitive advantage. But planning and deploying IAM is not without its challenges.
Discover first-hand opinions, lessons learnt and recommendations from senior peers in several global brands who have experienced the trials and triumphs of implementing their own IAM programs. Get practical advice and fresh insight to help you avoid common pitfalls and obstacles. Understand how business and IT departments can work together to deliver a smooth experience to users and stay agile to accommodate future requirements.
This whitepaper is in French.