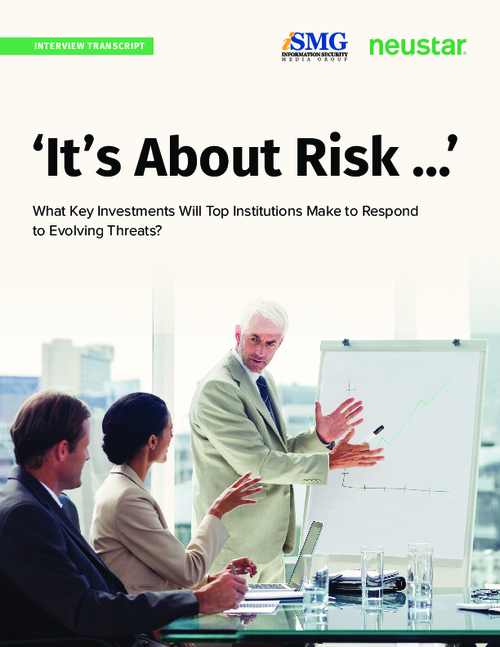 Sixty-five percent of security leaders consider their organizations' security postures to be above average or superior, as compared to peers in their sectors.
Yet, only 29 percent say that they are very confident in the effectiveness of their security controls, and nearly half say that they have gaps in detecting threats before they can compromise systems or data.
These are but some of the findings of the 2017 Strategic Cybersecurity Investments Study.
Download this exclusive interview transcript in which Tom Pageler, Chief Risk and Security Officer of survey sponsor Neustar, discusses:
What are the key cybersecurity investments being made to protect institutions in the future, as threats further evolve?
What is the decision-making process for cybersecurity investments?
Are these investments increasingly made with an eye toward preserving a smooth customer experience?