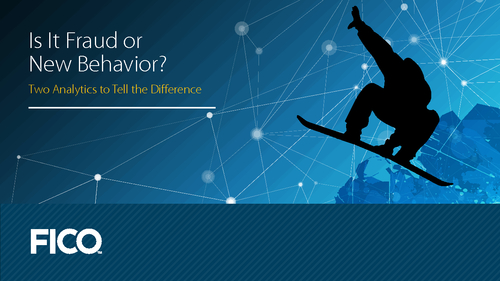 As the pace of business and society quickens, you must be able to instantly notice what's changing and decide what it means. How do you recognize signals of significant change - change you need to pay attention to? And with more and more data streaming in, it's just as important to know what you can safely ignore.
Two new analytic techniques provide answers. Download this resource from FICO to:
Understand typical customer behavior - and what changes from it mean;
Anticipate probable but previously unseen customer behaviors;
Distinguish contextual change like travel, from demographic or lifestyle shifts.