Innovative Digital Bank Reduces Fraud by 70% While Increasing Business by 7x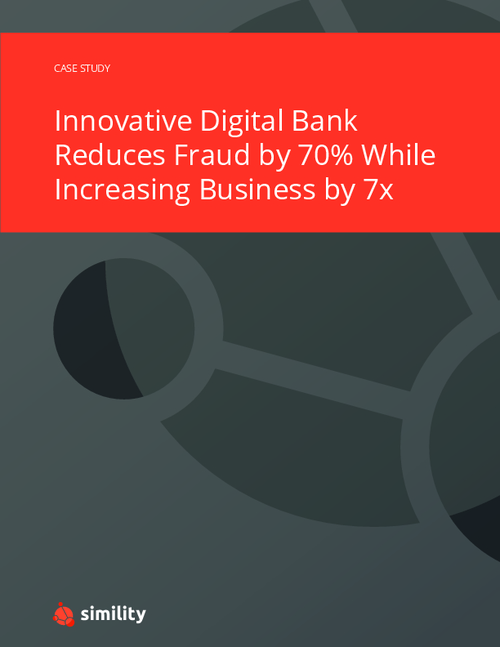 Chime is one of the leading mobile-based financial services targeted at millennials. It offers a mobile bank account with no overdraft or monthly fees. New members can register and access their Chime accounts at www.chimebank.com, or through the Chime mobile application available from Apple and Google Play stores.
After looking at various fraud prevention tools, Chime approached Simility to help fight fraud. Simility provided an end-to-end solution which included customized models fine-tuned for Chime-specific use cases. Using limited engineering resources, Chime was able to fully integrate with Simility and go live within weeks.
The Simility solution provided a multi-pronged fraud prevention solution for Chime - ingesting Chime's custom and extensible data model with historical and live-streaming data, and leveraging its powerful machine-learning models combined with a flexible rules engine. This enabled Chime to identify and block the fraudulent activity that had earlier gone undetected.
In the past, fraudsters had used Chime's customer accounts to funnel money via stolen identities. But with Simility's advanced device fingerprint technology, Chime could detect multiple accounts created from the same device and suspend them before a single stolen payment was processed. Additionally, all related activities by the fraudulent device were made available to the fraud analysts to catch unusual transaction patterns (such as distinct accounts linked or debit transfers) per device.
Take a look at this case study to learn:
Why Chime turned to Simility's fraud prevention solution with machine learning;
How they reduced fraud by 70 percent while increasing business sevenfold;
How Chime achieved a dramatic reduction in manual reviews.