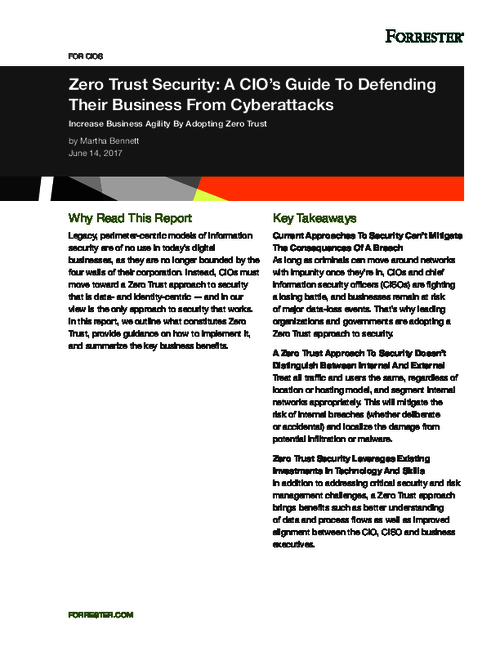 Legacy, perimeter-centric models of information security are of no use in today's digital businesses, according to a Forrester report sponsored by Akamai, as they are no longer bounded by the four walls of their corporation. Instead, CIOs must move toward a Zero Trust approach to security that is data- and identity-centric.
Download this Forester report and learn:
What constitutes Zero Trust
Guidance on how to implement it
The key business benefits.