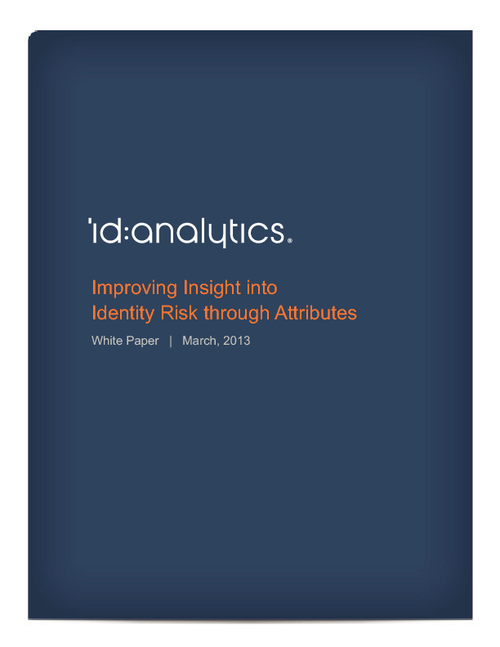 Striking a balance between identity risk management and an excellent consumer experience is an ongoing challenge. Leading organizations are turning to sophisticated data resources to effectively combat fraud, assess compliance, and verify identities.
This whitepaper is a practical guide to leveraging innovations in Consumer Identity Attributes that can deliver new insights, control and flexibility to consumer on-boarding processes.
Read this white paper to:
Gain a working understanding of Identity Attributes and the valuable role they can play in improving risk management processes and outcomes;
Learn how Identity Attributes can be integrated into automated rule engines, manual review queues and customized analytics to decrease consumer friction while improving internal efficiencies;
Learn how to test and evaluate Identity Attribute providers.