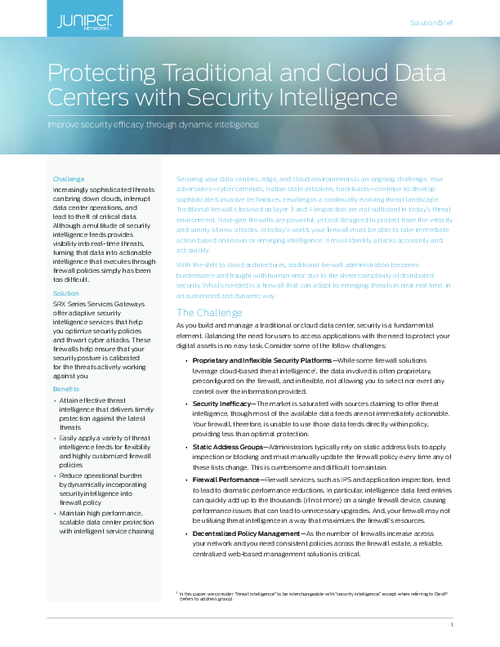 Securing your data centers, edge, and cloud environments is an ongoing challenge as threat landscapes continue to evolve. Traditional firewalls are no longer sufficient. What's needed is a firewall that can adapt to emerging threats in near real time, in an automated and dynamic way.
This white paper discusses the need for high level of security in both traditional and cloud data centers and offers solutions to common challenges, such as security inefficacy or insufficient firewall performance. Access now to learn how security intelligence services can provide your enterprise with a firewall that enables:
Timely protection against threats;
Low operational burden;
Scalable data center protection;
And more.