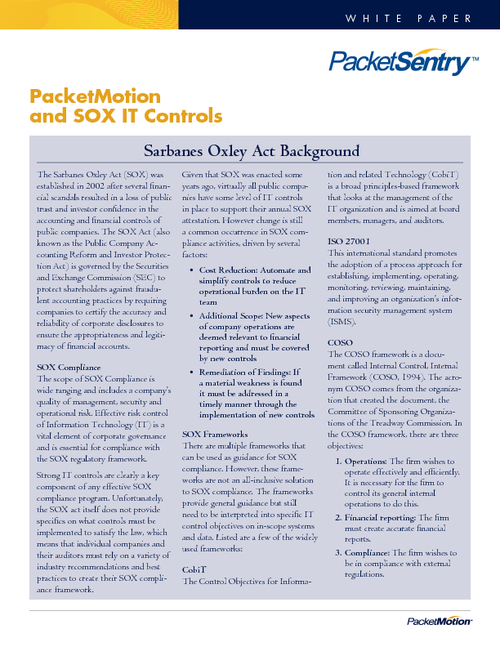 SOX includes provisions to protect shareholders against fraudulent accounting practices. The focus of the act is to certify the accuracy and reliability of corporate disclosures to ensure the appropriateness and legitimacy of financial accounts.
This white paper details:
How PacketSentry can help with SOX IT controls;
PacketSentry IT Admin controls;
How PacketSentry is scalable and cost effective.