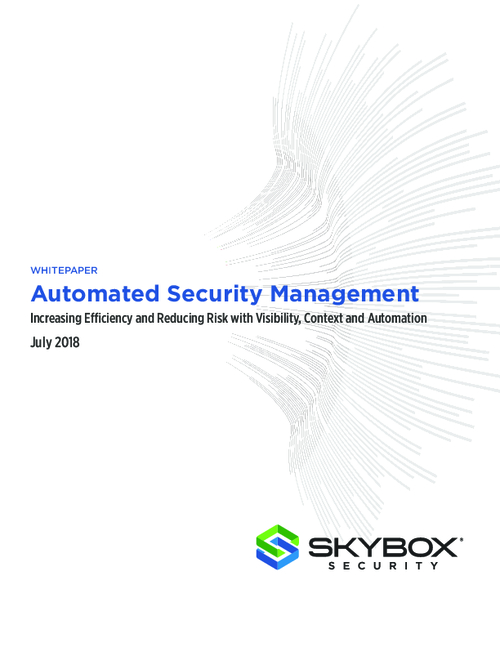 As global enterprises tackle the complexities of cloud-first deployments, changing threat and regulatory landscapes, and merging IT and operational technology (OT) networks, implementing a security strategy without any gaps has become an overwhelming challenge. As such, organizations are increasingly automating security management processes to help ensure risks are identified, prioritized and addressed quickly; compliance requirements are met; and the reality of security control implementation matches the desire and design of policies.
Download this whitepaper which provides an overview of essential security management tasks that are best offloaded to automated solutions and the components needed to ensure automation success, including:
Data collection, normalization and modeling;
Security posture assessment and analysis;
Recommendations, alerts and process orchestration.