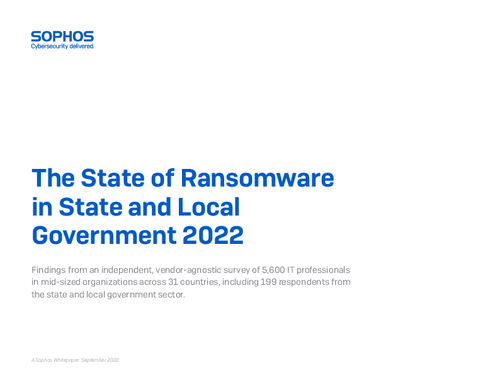 The rise in successful ransomware attacks is part of an increasingly challenging threat environment that has affected organizations across all sectors, including state and local government.
In this report 58% of local government organizations were hit by ransomware in 2021, up from 34% in 2020.
This is a 70% rise over the course of a year, demonstrating that adversaries have become considerably more capable of executing the most significant attacks at scale.
Download this Report and learn:
How Ransomware attack rate has increased over the last few years?
The Cost to Rectify attacks in State and Local Government Organizations;
The Operational Impact of Ransomware on the Victims.