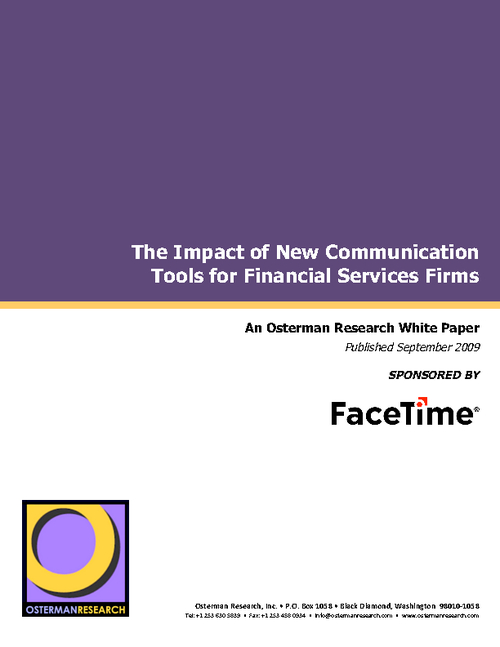 Despite stringent regulatory requirements like FINRA, many financial services firms rely on unified communications, Web 2.0 and social networks to communicate and promote their business. There are competitive advantages to be gained, along with new IT challenges:
Compliance demands logging, archiving and retention of records of all business communications;
Security requires prevention of data leakage and protection from inbound malware;
Businesses must control social networks and web 2.0, without hindering their power to drive business.
This white paper explores these new communications technologies, while offering advice on how to mitigate the associated risks.