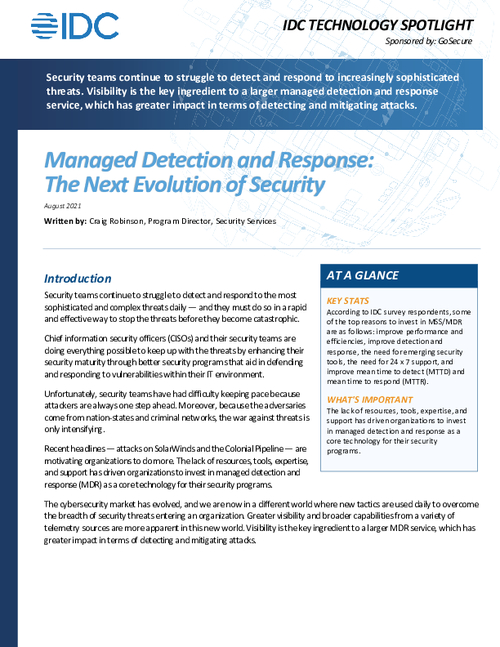 Recent headlines such as the attack on SolarWinds and the Log4j vulnerability are motivating organizations to do more when it comes to security. The lack of resources, tools, expertise, and support has driven organizations to invest in managed detection and response (MDR) as a core technology for their security programs.
According to IDC, MDR is powerful and effective because it integrates key technologies into a holistic detection and response capability, but IDC also recognizes there is some confusion about managed security services and what constitutes an effective MDR solution.
In this new IDC Technology Spotlight, IDC provides the following insights:
Understanding the current MSS/MDR/XDR trends
Elements of an effective MDR solution
Benefits of utilizing a service provider with MDR and XDR capabilities
Key differentiators of GoSecure Titan Managed Detection and Response
Download now to if you're an organization looking to increase their ability to detect and mitigate attacks.