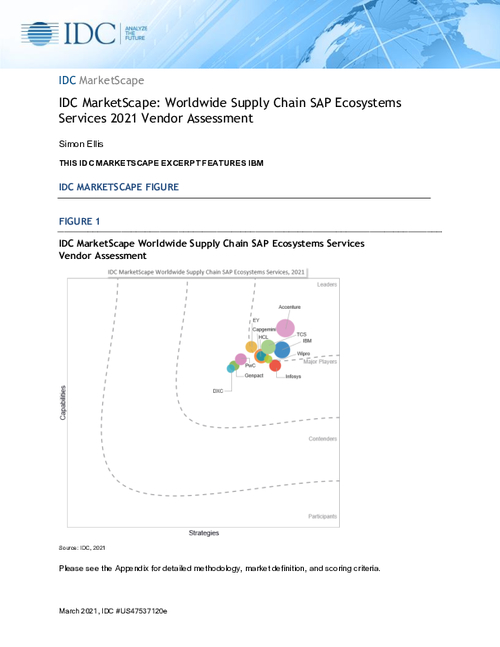 Executives and leaders who build technology products or manage infrastructure and operations across manufacturing and other asset-heavy industries realize they can no longer operate in silos. They understand that the fast pace of technology means there are new and innovative solutions they can use to get a detailed understanding of how their products, supply chain, and operations perform in various conditions. The need to become resilient and lead in the market is also forcing leaders to reexamine their siloed approach to dealing with IT, operations technology (OT), customers, supply chain, and other forces. Instead, leaders need to initiate programs and infuse connectivity, scale, and simulation technologies such as digital thread and digital twins into their operations so that they can monitor minute details that enable them to predict different parameters of their business.
Digital twins are a digital representation of a physical product, process, or operations (such as a smart factory) that is monitored continuously. In a recent global customer survey, IDC's February 2022 Future Enterprise Resiliency and Spending Survey, Wave 1, 47.7% of respondents listed "improving operational efficiency" as one of their top 3 business priorities. They also indicated that due to investments in digital technologies in 2020, they saw an improvement of 22% in operational efficiency.
Other business metrics saw improvements too. Customer satisfaction (24%), profits (18%), and revenue (17%) all grew while time to market was reduced (21%). Achieving resiliency requires tools that can map product, processes, or operations data constantly and in real time while understanding their implications in real-life situations. This data comes from sources such as IoT sensors within the product or on the shop floor, weather data, traffic data, and electromagnetic data. This data must be grounded in human-centric design to build better products and experiences for customers. This requires additional technology elements such as artificial intelligence (AI), analytics, and augmented reality and virtual reality (AR/VR) to enable immersive experiences. Resiliency necessitates an investment in digital twins to enable customers to get a virtual view of their products, processes, and operations, as well as the impact of various internal and external factors on their performance. The insight gained from digital twins can help correct any product or operations inefficiencies, improving financial performance, getting better products to market faster, and thus enabling resilient supply chain and operations and increasing customer satisfaction. In addition, by leveraging this insight, customers can also redefine their business models and meet their sustainability goals. Those customers that don't invest will stand to leave money on the table.