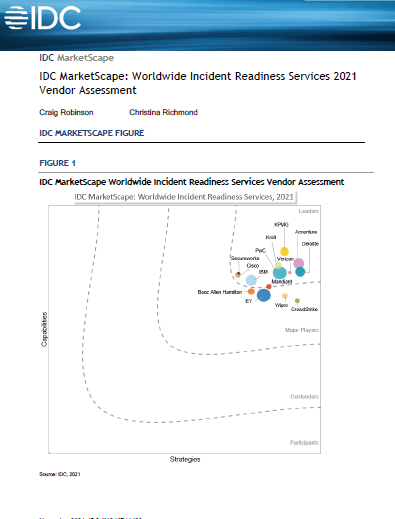 Arguably one of the top tools in a CISO's toolbox is the use of an incident response retainer. The primary use of a retainer is to give security leaders peace of mind. They know that if they have an incident response situation, they do not go to the back of the line. Conversely, they can engage with an incident response provider on an expedited basis to handle the situation.
IDC conducted a survey in June 2021 to survey the customers of the providers that are part of this study.
Want to learn more? You can speak to a Secureworks incident response expert about your questions after downloading.