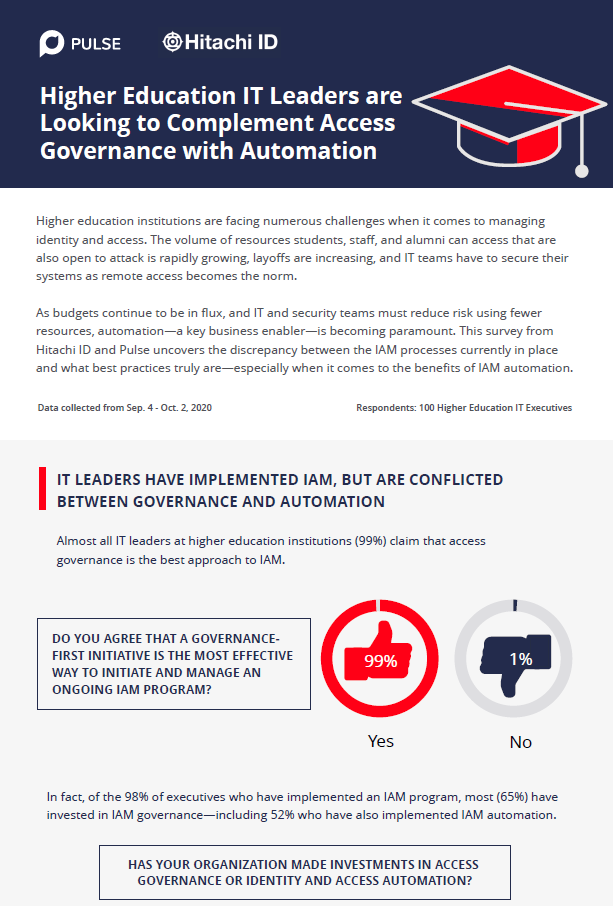 As budgets continue to be in flux, and IT and security teams in higher education institutions must reduce risk using fewer resources, automation—a key business enabler—is becoming paramount.
The main benefits IT leaders are hoping to achieve by completely automating their IAM practices are reduced security risk (69%), boosted confidence in compliance status (65%), and a shift from reactive to proactive threat detection (59%).
Can you relate?
Read the data from this survey to understand the discrepancy between the IAM processes currently in place and what best practices truly are—especially when it comes to the benefits of IAM automation.