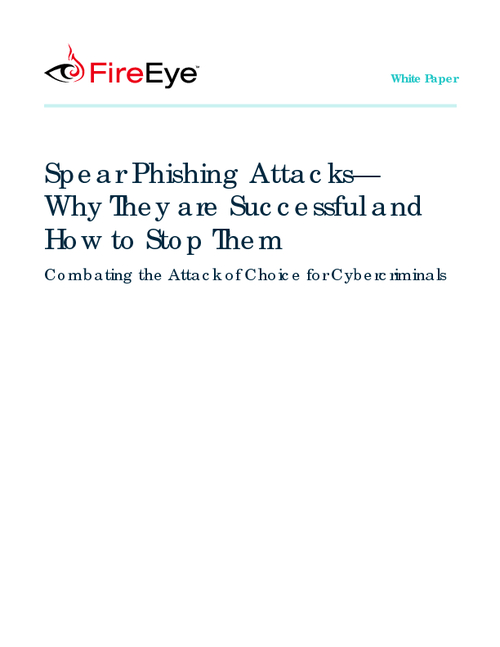 Learn how to prevent spear phishing - the latest and most dangerous technique in the cybercriminal's arsenal - from infiltrating your networks and compromising your customer data, intellectual property, and valuable trade secrets.
This white paper from FireEye, written specifically for CISOs, IT Security Directors, and other senior executives with enterprise-level security responsibility, exposes how to detect zero-day attacks and stop them from spreading, with real-time protection that guards against spear phishing attacks.
Download the white paper and discover:
Why traditional signature-based defenses, like anti-spam and anti-virus, can't stop spear phishing attacks
How to stop multi-stage, blended Web and email attacks by analyzing malicious URLs within emails and tracking the details of blended threats
How to identify, quarantine and block spear phishing attacks in real-time
Don't become a hacker's trophy phish. Download the white paper to learn how to safeguard your organization today.