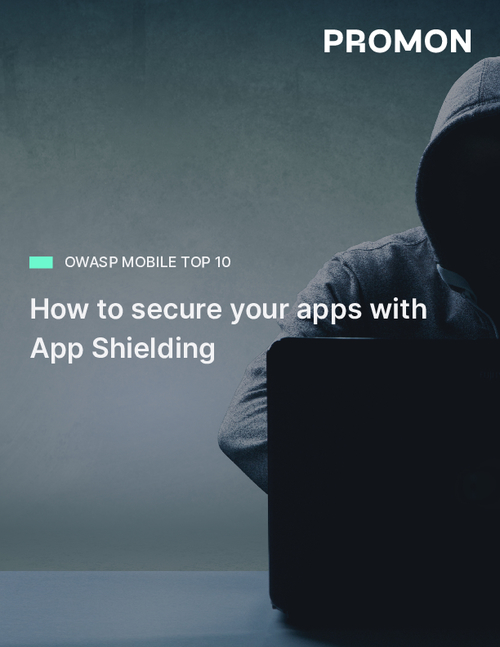 Mobile app-based cybercrime is ever-evolving, and securing mobile applications is paramount to prevent sensitive data exposure and safeguard your reputation. The Open Web Application Security Project (OWASP), a non-profit foundation committed to enhancing software security, provides invaluable resources like the renowned OWASP Top 10 list, highlighting common mobile application threats.
Download Promon's guide to explore how app shielding serves as your guardian against the OWASP Top 10 threats:
App Shielding strengthens your app's security, safeguarding against OWASP Top 10 vulnerabilities;
Benefit from seamless integration between App Shielding and OWASP standards, ensuring comprehensive app security.
Discover why App Shielding is vital for financial, payment, and banking apps, as well as any handling of sensitive personal data.