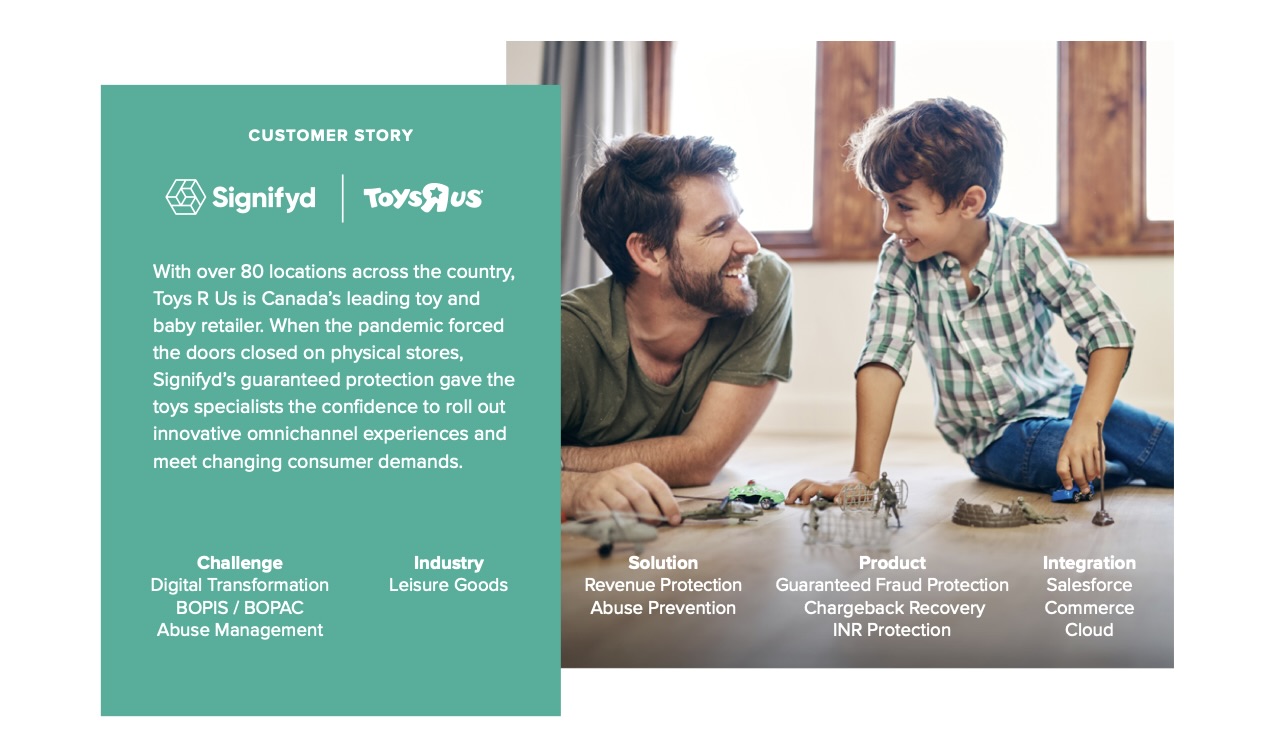 Toys R Us drives customer loyalty with omnichannel protection.
When the COVID-19 pandemic hit, Toys R Us had to scale operations to transform their over 80 retail locations into fulfillment centers for curbside and BOPIS orders, while navigating the complex fraud and abuse landscape that arose as a result.
Read the case study to learn how omnichannel protection enabled Toys R Us to maintain an over 99% approval rate, while deploying curbside and BOPIS fulfillment options – growing omnichannel from less than 10% of all orders pre-pandemic to more than 80% at its peak during pandemic shutdowns.
Download the case study to learn more.