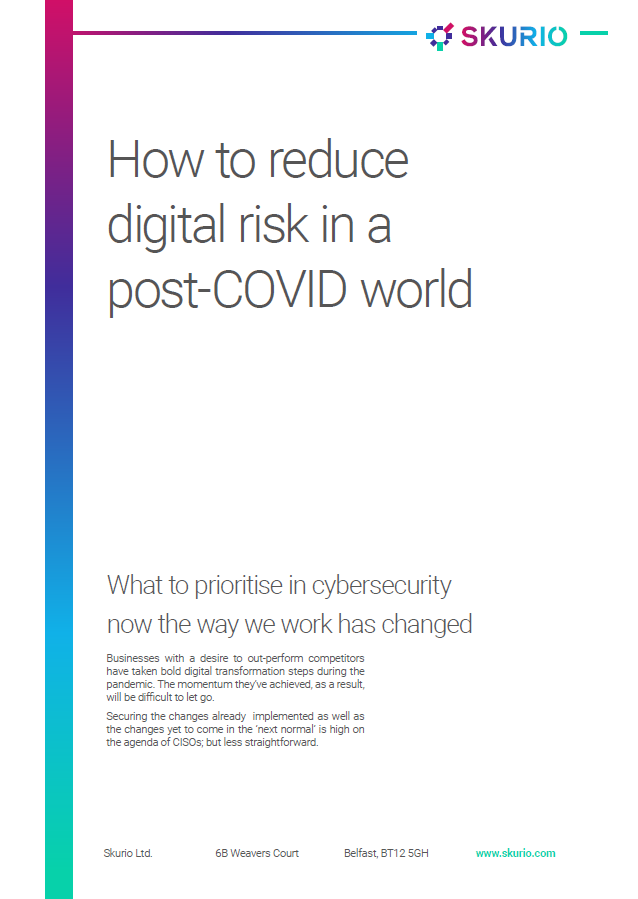 Businesses that have had to support virtual services and remote workers have taken bold digital transformation steps during the pandemic. The momentum they've achieved, as a result, will be difficult to let go. Securing the changes already implemented as well as the changes yet to come in the 'next normal' is high on the agenda of CISOs; but less straightforward.
If Digital Risk Protection is a new approach for you, it might be hard to know where to begin. Combing the Dark Web and monitoring domain registrations without the right tools could be a lot of work for an IT team that's already stretched.
Download this paper to learn:
How hackers are adapting their methods;
Where to focus your security efforts;
5 crucial tips to help minimize data risk;
How to reduce your digital risk.